Scalini: Bringing Italian Culinary Excellence to Bahrain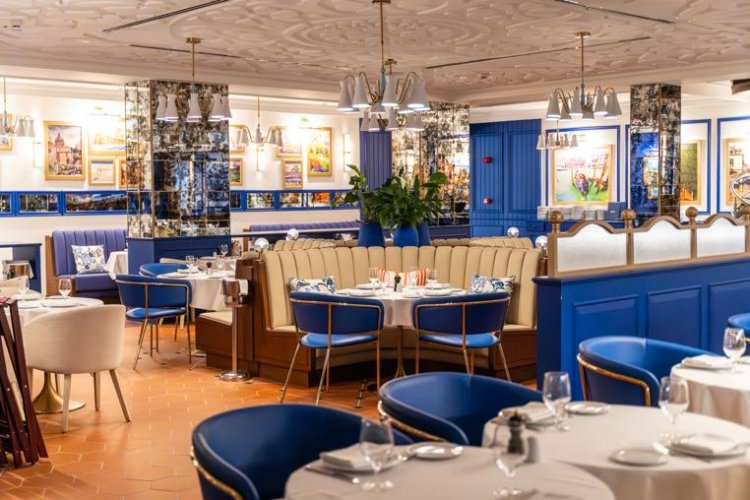 Scalini, the renowned Italian restaurant known for its tradition, quality, and culinary heritage, has now opened its doors in Bahrain. After successful international expansions in Dubai, Doha, Cannes, Istanbul, and Egypt, Scalini has partnered with Sevens Holding, the fastest growing luxury hospitality company in the GCC region, to bring its exceptional dining experience to the Kingdom of Bahrain. The restaurant is located at the prestigious five-star Royal Saray Resort in the Seef District.
A Taste of Authentic Italian Cuisine
Scalini Bahrain offers a delightful selection of lovingly prepared, traditional Italian dishes bursting with flavor. From the classic Tagliolini Al Tartufo Nero, a tantalizing combination of tagliolini pasta, parmesan cheese, and shaved black truffle served in an exquisite grana padano wheel, to Scalini's famous Bombolini Ala Nutela, a delectable dessert that perfectly complements the summer nights, the menu at Scalini Bahrain promises an unforgettable culinary experience.
To enhance the dining experience, Scalini also offers a carefully crafted bar menu that pays homage to Mediterranean flavors. Guests can indulge in refreshing mocktails while savoring the vibrant atmosphere and indulging in the elegance of Italian hospitality
Soothing Ambience and Southern Italian Summertime Vibes
Upon entering Scalini Bahrain, guests are greeted with a contemporary mix of colorful and playful artwork, creating a southern Italian summertime vibe. The restaurant's Mediterranean-inspired décor, with shades of blue mirroring the seas around the Italian coastline, along with warm citrus yellow and lush greens that evoke the mood of a stylish Amalfi Coast trattoria, set the stage for an extraordinary fine dining experience.
The Ideal Location for Scalini's Expansion
Scalini's expansion into Bahrain is a testament to the country's growing reputation as a culinary destination. Bahrain and Saudi Arabia have seen the successful opening of numerous international food and beverage brands, attracting discerning clientele who have high expectations for their dining experiences. Scalini recognizes this demand and aims to surpass these expectations, driven by its impeccable brand reputation and dedication to excellence.
In an interview, Fabrizio Greco, the Restaurant Manager of Scalini Bahrain, expressed his excitement about this new venture, stating, "We put our dreams and visions of the perfect Scalini into this wonderful location. The people in Bahrain and Saudi love to dine out, and with many international F\&B brands now successfully opening here, we can clearly see that the country presents the ideal location and opportunity for Scalini's expansion."
Opening Hours and Reservations
Scalini Bahrain is open from 6pm to 12am on weekdays and 6pm to 1am on weekends, making it the perfect spot to enjoy a leisurely dinner or a late-night rendezvous. Additionally, lunch is available on Fridays and Saturdays from 12.30pm to 4pm.
To ensure a seamless dining experience, reservations can be made through the official Scalini Bahrain website.
Scalini's introduction to Bahrain promises to be a game-changer in the local culinary scene. With its rich heritage, commitment to quality, and a menu that showcases the best of Italian cuisine, Scalini Bahrain is set to become a favorite dining destination for both locals and international visitors