Blissful Events Annouced The Second Edition Of The New Exhibition at Seef Mall Muharraq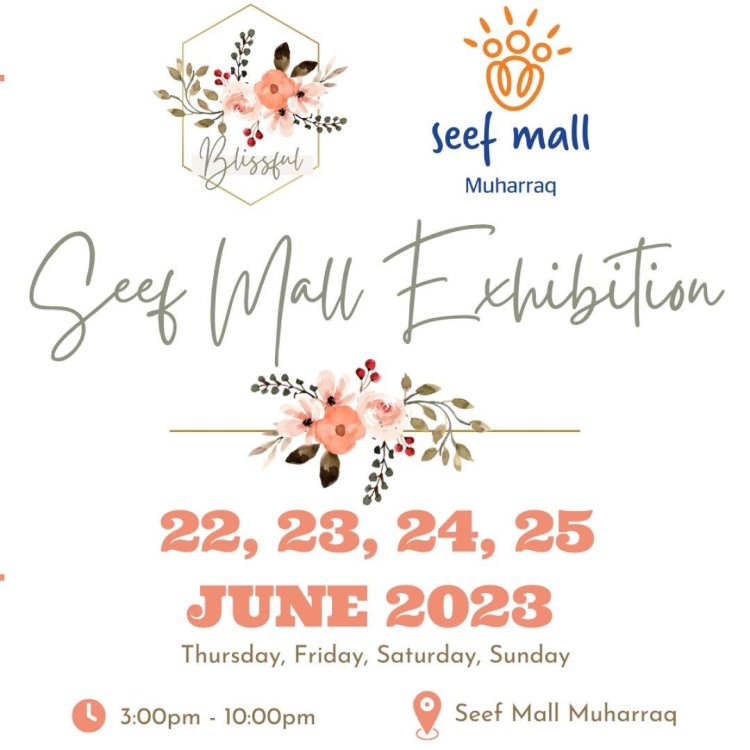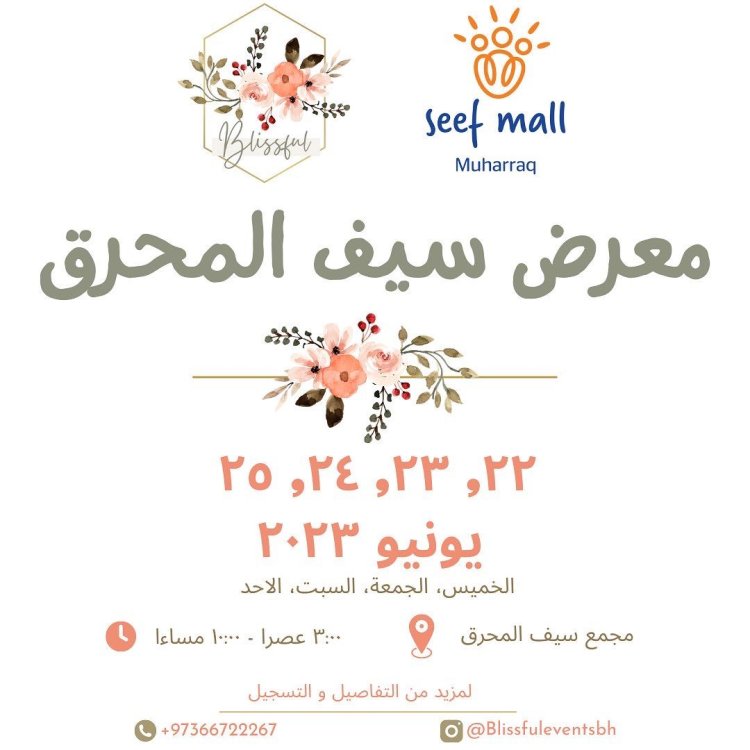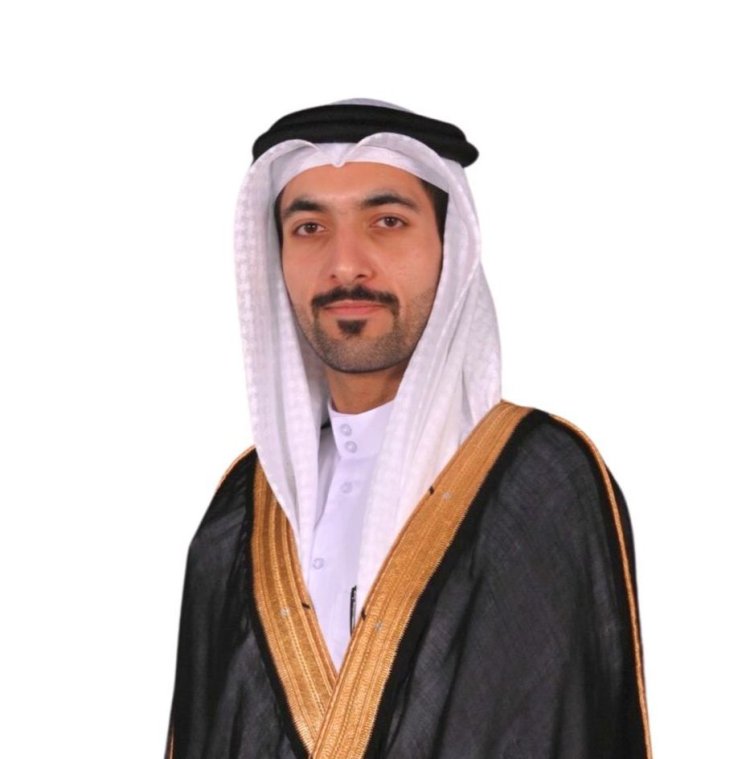 Blissful Events is proud to announce the second edition of the exciting new exhibition that will take place from June 22nd to June 25th, 2023, at Seef Mall Muharraq as our strategic partner for this event. The four-day event aims to provide a platform for startups and local entrepreneurs.
The exhibition will showcase a wide range of products and services from local entrepreneurs and startups. Visitors will have the opportunity to browse and purchase unique and innovative products that are made in Bahrain. The event will also provide entrepreneurs and startups with a valuable opportunity to network and connect with potential customers, partners, and investors. Developing a diversified and sustainable economy that supports the growth of our local businesses and entrepreneurs.
One of the key highlights of the exhibition is the media coverage it will receive. More than 50 influencers from both local and international media outlets will be in attendance to cover the event. This will provide a unique opportunity for entrepreneurs and startups to showcase their products and services to a global audience.
"We are excited to host this exhibition and provide a platform for local entrepreneurs and startups to showcase their products and services," said the Founder & CEO OF Blissful Events Mr. Abdulrahman Nass. "We believe that this event will not only support the economy of the Kingdom of Bahrain but also highlight the innovation and creativity of local entrepreneurs and startups."
The exhibition will take place at Seef Mall Muharraq, one of the largest and most popular shopping destinations in Bahrain. The mall is conveniently located and easily accessible, making it an ideal location for this event. Visitors can expect a fun and engaging atmosphere, with plenty of opportunities to discover new and exciting products and services.
Overall, he exhibition at Seef Mall Muharraq promises to be an exciting and important event for the Kingdom of Bahrain. By supporting local entrepreneurs and startups, the exhibition will help to drive economic growth and diversification. With media coverage from over 50 influencers, the event is sure to attract a global audience and put Bahrain on the map as a hub for innovation and entrepreneurship. We look forward to seeing you there!