Vivz Visionary and Excellence Awards Dubai gloomed Jumeirah Beach Hotel on 20th November, 2022
Award ceremony for people who make a difference in the society and who envision were honored on 20th of November.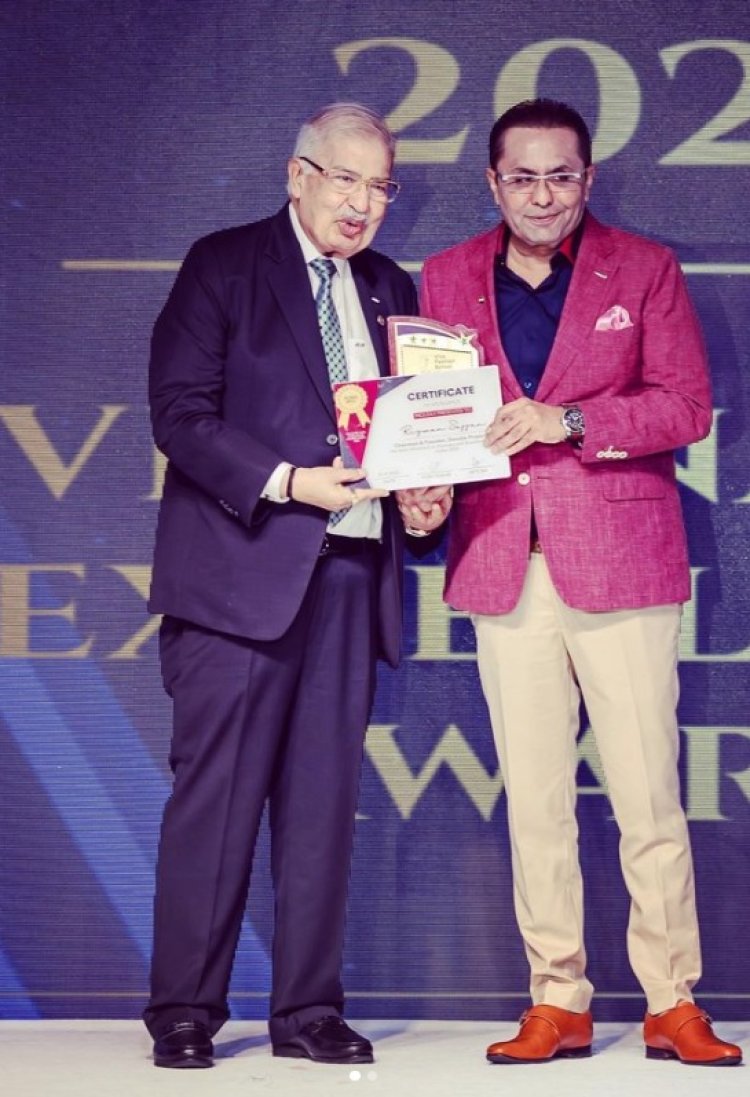 Rizwan Sajjan, Chairman and founder of Danube Properties receiving certificate from Dr Ram Buxan
People who are important to societies make a difference around them and think a broader picture. Unfortunately, such people are not much appreciated. Vivz fashion school organised Visionary and Excellence awards in collaboration with his highness Sheikh Ahmed Bin Faisal Al Qassimi to empower and encourage such people with influence and importance. The event took place at Jumeirah Beach Hotel on 20th November, 2022. Vivek Pawar and Arti Rai are the directors of Vivz fashion school.
Talking about the award distribution, Amaal Mallik was awarded as Musician of the Decade, Famous player Sania Mirza was awarded the Sportsperson of the year, Awez Darbar as Male International Influencer of the year, Nagma Mirajkar as Female Influencer of the year, Rakhi Sawant as Biggest Entrepreneur of the year, Adil Khan Durrani as Innovative and Next Generation Bollywood Actor, Sapna Handa as International Image and Styling Coach, Meenal Thipse as Glamourising Indian Festivities and Cuisine at an International Level, Farhana Bodi as Artist of the year, Latha Palthi as Model of the Year, Nadeem Akhtar as Entrepreneur of the year and Parichay Parivesh as Excellence in Digital Innovation.
Thanks to Vivz fashion school for recognising the talent and inspiration for others. This definately made people inspire to do something in life that can bring a change in society.
View this post on Instagram