TikToker influencer Sayeda Shifa won an award as the Best Female KSA Influencer Award in 2022.
Sayeda Shifa became the best female influencer of KSA 2022 upon which she is really pleased and humbled.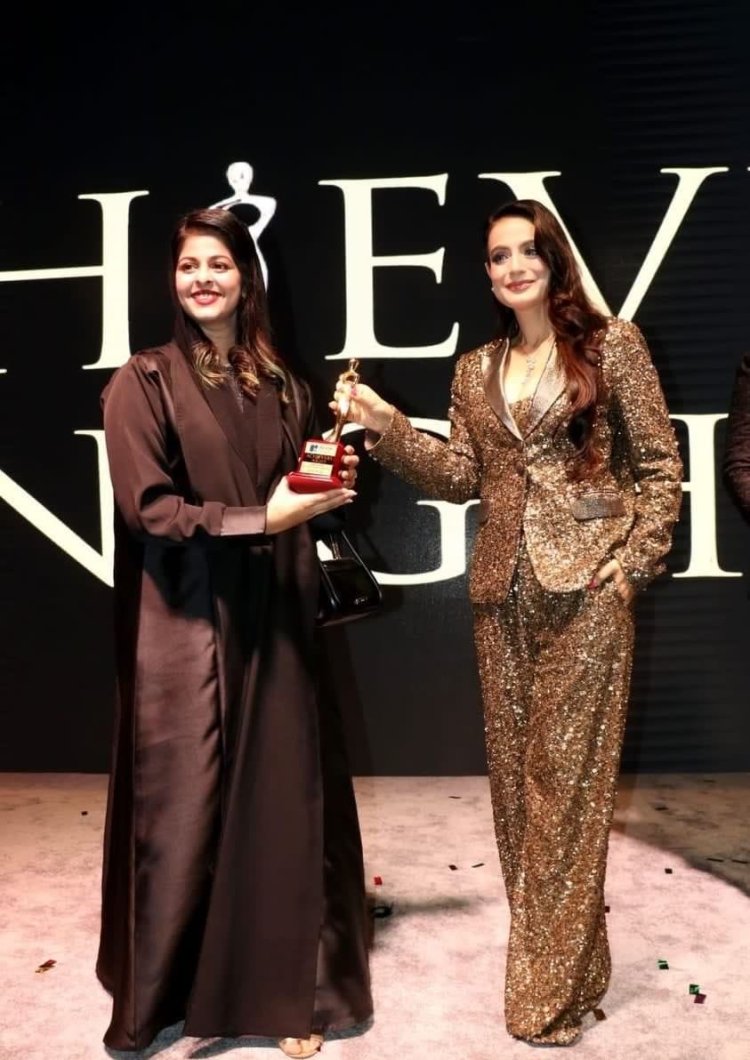 Shifa Sayed is a very positive minded young female influencer, nutritionist by profession and a mother of three. She has won hearts of many people on TikTok by her interesting videos. She says that I have been criticised and bullied for my looks but I always remained positive and started pointing out the person publicly and replied them back immediately to clear out confusion right away. This shows she is not at all bothered by the hatred she receives but deals people tactfully.
"The trolls targeted me for my nose; it looks like a parrot or a dragon. They used to talk about my neckline because it is unusual," she shared. "They usually talked about my appearance.
"I am someone who lives by that people, I mean strangers, must not affect your life by whatever they say," she said. "What impacts me are the people I love. My dear ones. If my people are negative about me, it hurts me. They can put me into depression."
She loves making videos and due to her hard work, she got recognised and earned the Best Female KSA Influencer Award in 2022. "I felt nice as I got to know about the award. I felt appreciated. It was something missing from my life", she said.
She helped many with their mental wellbeing. One of the message she received said: "You are the only one who encouraged me to prioritise my mental and physical health. Just seeing your videos, I started focusing on my mental and physical health. I am not a person who gets inspired by someone so easily, and there is no one who can inspire me like you."
Even though she influences people in a very positive way but she never calls herself an influencer. "I call myself an entertainer or someone, who is in touch with the public, a public's people."
She earned this award because she was worth that. She had to get that. Such people need appreciation!
View this post on Instagram