With Tamkeen's support, Talabat is establishing shared service centre in Bahrain
Talabat has announced the opening of one of the largest regional local shared services centers in Bahrain, which would create 1,000 employment opportunities. Talabat, the Ministry of Labor and Social Development, Tamkeen, and the Economic Development Board have collaborated on the project.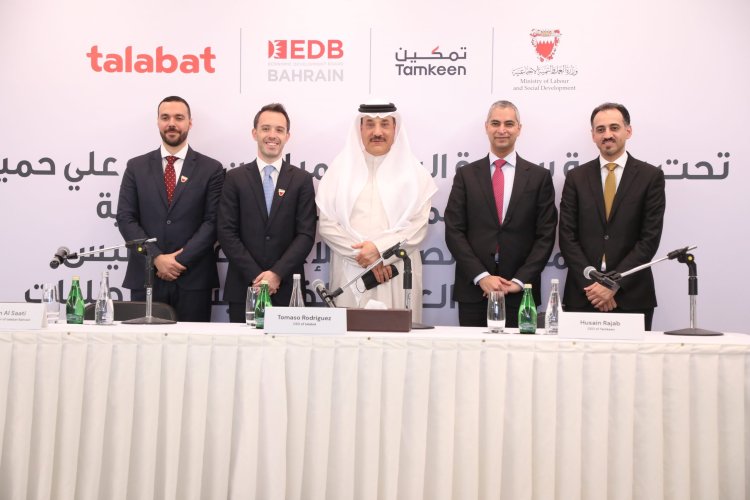 With over 25,000 vendors and approximately 50,000 branches around the area, Talabat is the region's premier food delivery and q-commerce platform. In addition to the United Arab Emirates, the corporation has operations in Bahrain, Egypt, Jordan, Kuwait, Oman, and Qatar.
With the support of Tamkeen and the Bahrain Economic Development Board, Talabat, the region's leading local tech organization, announced today in a press conference under the patronage of H.E Jameel Bin Mohamed Ali Humaidan, Minister of Labour and Social Development, the establishment of one of the region's largest shared services centers, which will be based in Bahrain.
View this post on Instagram
The center will provide great customer service in both Arabic and English to Talabat clients in the GCC area, as well as round-the-clock technical assistance to vendors on the system. This is the outcome of a collaboration between Talabat, Tamkeen, and the Bahrain Economic Development Board, and it will create 1,000 jobs for Bahrainis over the next 24 months, with 400 of them starting as early as July 2022. In the areas of customer service, quality assurance, and training, this will encompass many administrative, supervisory, and leadership positions.
Talabat is continuing its efforts to give additional possibilities for Bahraini youth in the firm, with intentions to offer 500 employment in the logistics industry by the end of 2023, bringing the total number of jobs generated by Talabat for Bahrainis to 1500.