Talabat's partnership with Cristiano Ronaldo, we're loving the energy!
Seen the new energy boost of Talabat... Not yet? You're missing it out! Everyone's favorite, Cristiano Ronaldo has partnered with Talabat and we're loving it.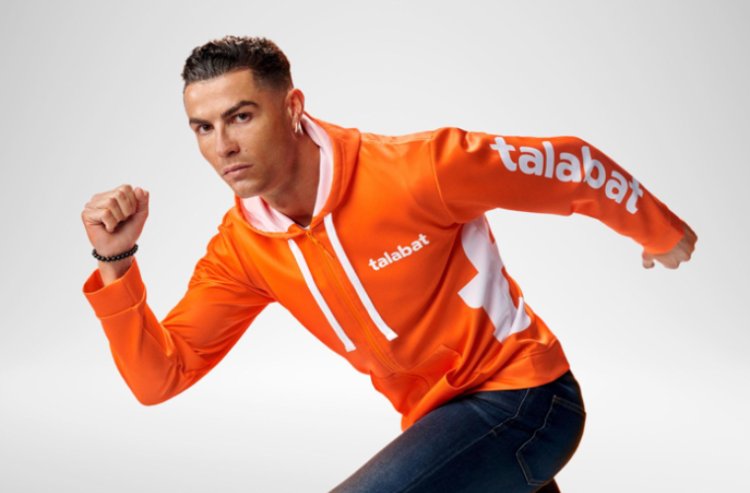 Talabat has just released an advertisement in partnership with Cristiano Ronaldo. The superpowers of Cristiano Ronaldo combined with the commitment of Talabat's riders surely make great energy!
The CEO of Talabat, Tomaso Rodriguez said: 'We are thrilled to partner with Cristiano Ronaldo in what will be one of the biggest years in history for football fans in the MENA region. Ronaldo continues to push for greatness, and his story and values are an inspiration to many and have had a positive impact globally. We share a lot of his attributes, such as experience, reliability, and how we operate and look forward to continuing to connect throughout this journey with everyone using the Talabat platform.
"Ronaldo's success is a result of his passion, precision, efficiency, and reliability on the pitch. This is aligned with how we operate as a brand, and why we believe people around the region trust Talabat as their everyday app as we continuously use our tech to optimize everyone's experience."
View this post on Instagram
Cristiano Ronaldo delightedly said: "For me, Talabat and I share a number of similarities - it is about keeping the best shape and working smarter on and off the pitch, and making sure I'm in the right place and time to have the greatest impact. I know to trust my experience, my intuition, and my skill to make sure that I'm bringing the greatest delivery for my team, just as Talabat and riders do when they deliver to customers every day all across the MENA region."
This combination is loved by everyone as the ad seems very exciting and we are waiting for all the surprises coming our way with such an alliance. Groceries and more, at the speed of Ronaldo, YEAAA.
Talabat x Ronaldo, Cheers!