Bahrain Host The First Ever Social Media Awards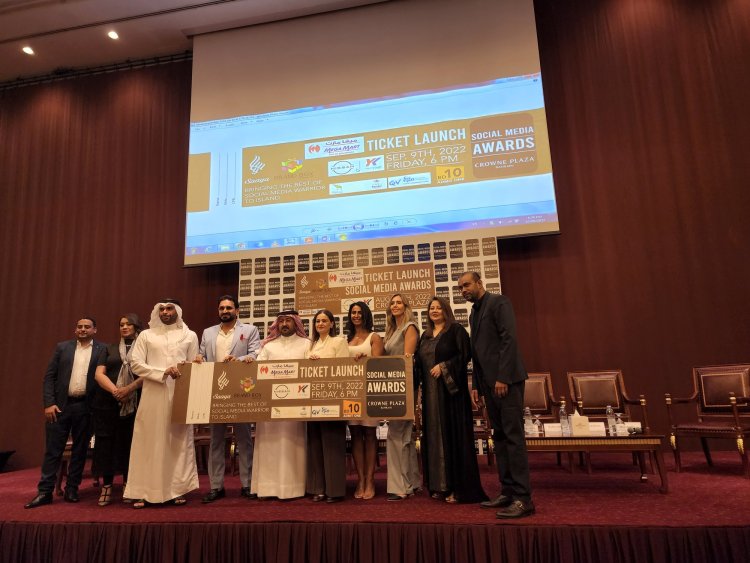 Manama: Saaya Events and Brand Box present the first 'Social MediaAwards 2022' in Bahrain. One the biggest social media events in Bahrain will occur on the 9th of September 2022. Social media influencers from around the globe will be present as special guests including Indian Film Actor Ameesha Patel, social activist Zolekha Madela, and the granddaughter of the Nobel Laureate Dr. Nelson Mandela among other big social media stars from the Asian subcontinent and the Middle East.
The nomination process has been on from the 1st of July and closed on the 30th with
over 500 residents and citizens of Bahrain taking part. An eminent jury will select the finalists and winners in several crucial categories including best Instagrammer and Best TikTok.
The ticket launch was held on 10th August 2022 at Crowne Plaza with Sponsors - Megamart, Nissan, Nature's Cart Dubai, QV Ego Middle East, Latea among others. The tickets for the event are priced at Bd 10.
The tickets were launched by Team Saaya & Brand Box with Dana Zubari, Soniya Janahi, and 80 influencers and delegates from Bahrain
.
The event will have international sensation and Bahrain delegates with around 1300 people including the best 200 influencers of Bahrain.
This event is a collaboration between Saaya Events & Brandbox.