Nawab restaurant gives free Rolls Royce ride to their restaurant, a new concept in UAE
Nawab restaurant gives full feelings like a 'nawab'. Book your free ride in a Rolls Royce to this restaurant and give your loved ones the special feeling they deserve.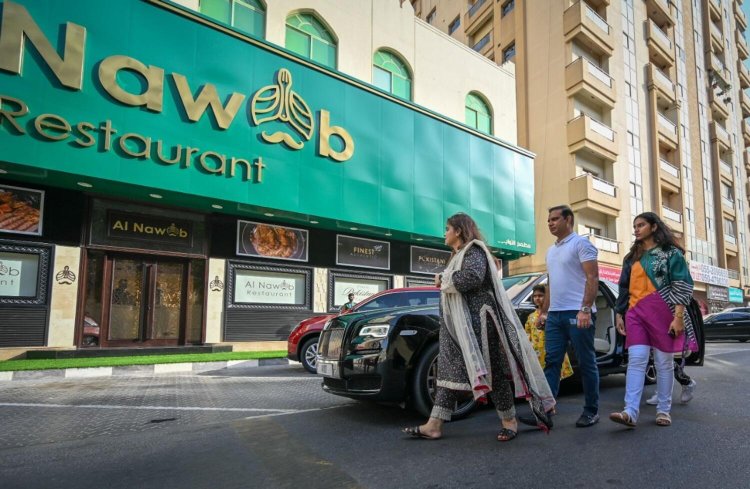 Al Nawab Restaurant's owner, Jhanzeb Yaseen, stated that they wish to provide their clients with a genuine Nawabi experience. "For our consumers, we've introduced this customized ride that gives them a more Nawabi vibe," Jhanzeb explained.
"This is also for those who wish to celebrate their birthdays and anniversaries so that they feel truly wonderful on their special day," Jhanzeb added. "There is nothing like this in the UAE," Jhanzeb said of the idea of picking up customers in one of the most luxury vehicles. This is to ensure that our guests' special day is remembered."
View this post on Instagram
The ride is not available to all dine-in guests. To receive this royal treatment, a party or event with 15 or more attendees must be scheduled. Aside from that, the pickup service will be offered only on Saturdays and Sundays. The restaurant serves authentic Pakistani cuisine and according to the owner, a meal for a group of fifteen will cost between Dh500 and Dh700.
Jhanzeb stated that since it began on Saturday, they have received a large amount of requests for this 'Nawabi Sawari' from people of Sharjah, Dubai, and Ajman. "Saturday and Sunday were completely booked." "We're getting inquiries for the weekends after that as well," Jhanzeb remarked.