Muharraq Nights festival starting in December 2022 with its full colors
A cultural festival is going to happen in the streets of Muharraq where music, art and fashion will be portrayed with great zeal.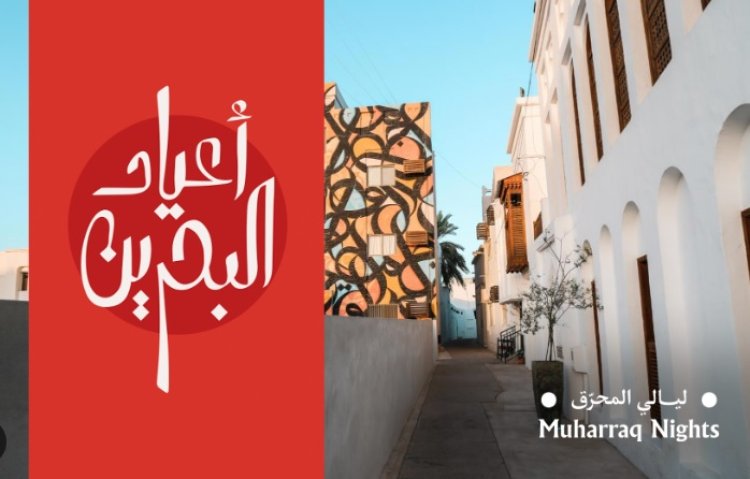 Muharraq night festival is a few days festival that will celebrate the city of Muharraq and its culture with its true essence. The event is organised by the Pearling path and Shaikh Ebrahim bin Mohammed Al Khalifa Center for Culture & Research. It will start on Thursday, 1st till 3rd December and then from 8th December to 10 Dec 2022.
This festival will portray the design, fashion, food, and music of Muharraq and its neighborhood. Shaikh Ebrahim Centre, Amarat Fakhro, Archaeologies of Green Pavilion, Bu Mahir Seashore and Suq Al Qaysariyyah are the venues for the event. The festival allows you to take tour of different places, houses, restaurants and see the artworks, music history, crafts and so on. Bahrain Cinema Club is also taking part in the event, where they will do a seminar on the Importance of Cinema in the Memory of cities,tell about the oral History at the Al Qaysariyya, as well as Family Movie Nights at the Qal'at Bu Mahir. Different music forms like folk music could be heard and played in Mohammed bin Faris Music Hall and contemporary music in Fakhro 1 Building, Al Dana Square, and Fusoos Square.
Dont wait for something else because the entry is free and anyone can go and visit the place and get to know about the culture of Muharraq with intersting food and entertainment facilities.
View this post on Instagram