A smart watch fan's top choice- HUAWEI WATCH FIT 2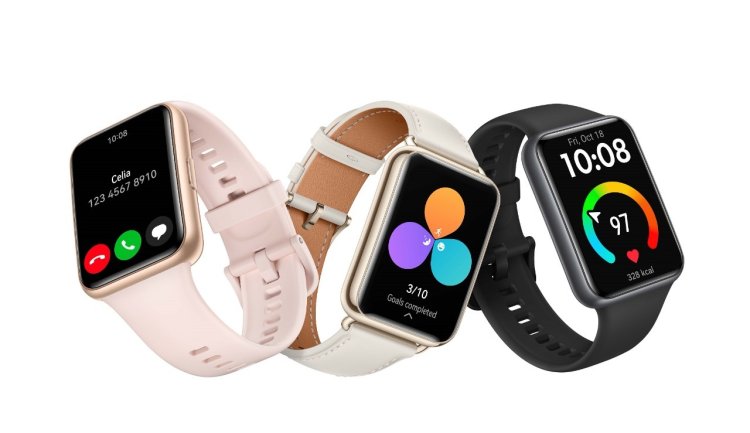 A smart watch has become essential in life before I even knew it. Though I have trusted brands that I have tried before yet I was like looking for something different, unique yet budget friendly.
That is when Huawei's Watch Fit 2 caught my attention.
The newly launched HUAWEI WATCH FIT 2 follows a design similar to the HUAWEI WATCH FIT but with more refinements. The new watch has an AMOLED 1.74-inch HUAWEI FullView Display and a new chessboard launcher that offers a seamless user experience. I can now customize the watch using a wide selection of watch bands and watch faces.
I have previously struggled with wearables when it comes to battery life. But HUAWEI WATCH FIT 2 shines with 10 full days of battery life under regular usage and 7 days under heavy usage that too on a single charge(how amazing is that). On top of that, fast charging technology allows users to use the watch for 24 hours with a 5-minute charge.
The other notably amazing feature of Watch Fit 2 is the HUAWEI HEALTH APP. It has solid health and fitness tracking features. The smartwatch tracks a range of health data, with Huawei's upgraded HUAWEI TruSeen™ 5.0 heart rate monitoring technology accurately measuring users' BPM and blood oxygen saturation (SpO2); and the ability to track sleep patterns. The smartwatch can analyze the different stages of each night's sleep, identify a range of different sleep problems, and offer solutions. Besides, the Huawei Health App has a range of other ways to promote a healthy lifestyle.
I also use the Healthy Living Management to create a unique wellness plan, including daily steps, water intake, workouts and more, which the app reminds them of every day. With the kind of lifestyleI lead attending events, especially food & beverage industry related, a balanced diet can go for a toss and I can barely keep track of my daily activities. Thanks to HUWAEI WATCH FIT 2 which offers me positive feedback to motivate me to keep a healthy lifestyle. It is like having a personal trainer with you 24x7.
HUAWEI WATCH FIT 2 features a speaker and a microphone and supports Bluetooth calling feature that allows me to accept or reject calls as per my availability. Sometimes when I am unable to answer the call, I quickly leave a reply in a short form message with just one tap.
HUAWEI WATCH FIT 2 supports offline music playback and allows me to play music directly from my smartwatch while I am working out or doing any other activity.
In addition to all amazing things that the watch does, it also 97 workout modes, including running, cycling, weight training, dancing, ball games, winter sports and more. There's also a built-in animated fitness coach for 7 selected modes, offering easy-to-follow audio instructions and demonstrations – including warm-up and cool down – making it easy for users to fit their workouts into their lives and track their progress as they go. Huawei's Running Ability Index (RAI) can analyse a user's height, age, weight, fitness and running experience to create a professional-level training plan that keeps adapting based on the user's progress. With such a wide range of settings to keep us fit, let us now utilize these features to the maximum and devote ourselves to a better life. Huawei has definitely spoon fed us with a smartwatch in the form of a health and fitness guru.
It's these features and aspects of the HUAWEI WATCH FIT 2 that give it a competitive edge over others in the smartwatch segment as well as my top choice!
Available in two Editions – Active Edition and Classic Edition. Huawei's latest smartwatch is now available in Bahrain at a starting price of 59.9 BHD.