Ever thought of having family brunch with fascinating species? Green Planet's ultimate family-favorite brunch is back in Dubai
Looking for a fun weekend brunch with the kids? No worries, since The Green Planet Dubai is ready to relaunch the renowned brunch experience for the winter season...with a few new twists!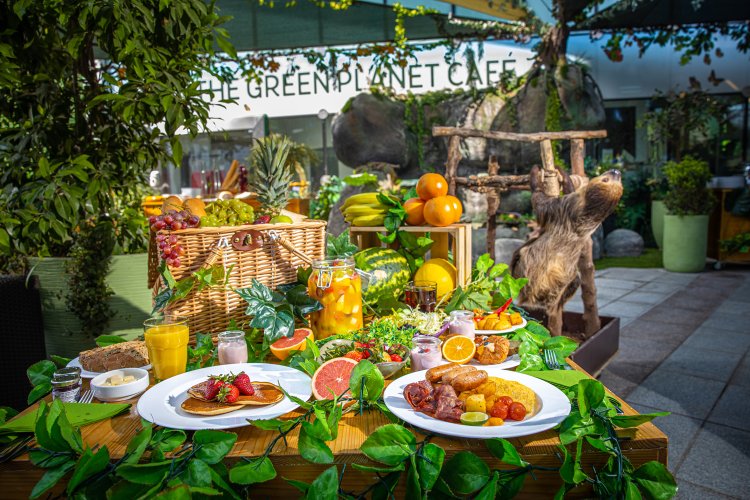 The Green Planet is Dubai's answer to a recreational and educational bio-dome, housing over 3,000 different species of flora and fauna. Because The Green Planet is on the pulse of preservation education, kids not only have a great time, but they gain an insight into one of the world's most pressing issues and most fascinating species during the family picnic brunch.
The Green Planet Family Picnic Brunch features a live cooking station with made-to-order omelets, pancakes, burgers, sausages, hotdogs, and a quesadilla and taco station. The event involves soft play activities, among other things, in addition to interesting interactions and excellent cuisine.
View this post on Instagram
Brunch with the rainforest's furriest companions is available for AED 49 for children and AED 175 for adults, or add on regular admission to The Green Planet for AED 109 for children and AED 235 for adults.
Guests may start their mornings with freshly prepared coffee or juice and tasty cuisine at the picnic breakfast, which begins at 9:00 a.m. Our animal specialists and biologists will kick off our Animal Adventure program with a meet and greet at 10:30 a.m., where attendees will learn about some of the rainforest's most serious concerns and interesting species. Guests will be able to meet some of our furry, cuddly, and scaly animal ambassadors after the presentation.