Top five restaurants in Kuwait, plates that suit all tastes
Plates that suit all tastes, these top five restaurants are #GGNfaves and a must-visit for sure.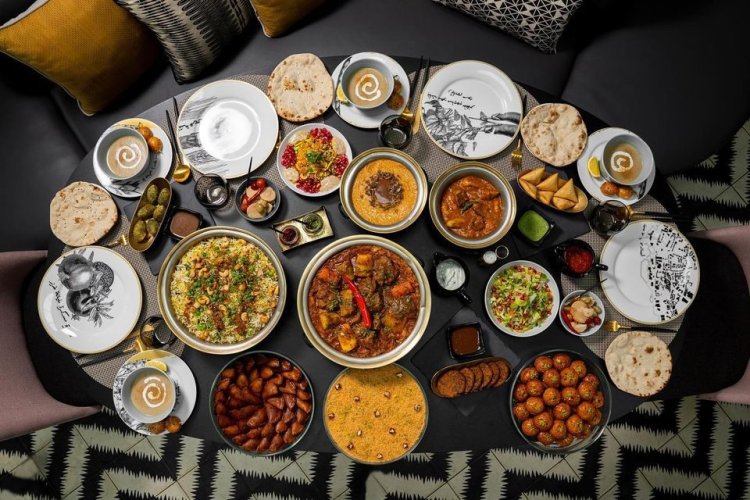 1. Al Boom Steak & Seafood Restaurant
Al Boom Steak & Seafood restaurant, known for its traditional fine dining experience with elaborate ambiance, provides a historic wooden dhow excursion for customers to go on this gastronomic adventure to savor. It's open from 2 p.m. to 11 p.m. Tuesday through Sunday at the Radisson Blu hotel.
View this post on Instagram
2. Assaha
Assaha, which means "gathering place" in Arabic, is a typical Middle Eastern concept restaurant with locations all over the world, including London. The facility, which is located on a corner on Gulf Road, has small little alcoves concealed between teardrop archways and wide tables to accommodate larger parties. Fresh tabbouleh and fattoush, dishes of creamy hummus and mint-laced labneh, flavorful stacks of moussaka, and meaty kebabs are among the menu's highlights.
View this post on Instagram
3. Mais Alganhim
The lovely, family-owned restaurant on the Gulf Road serves traditional Lebanese food. Since 1953, this restaurant, which began as a cafeteria has been spinning crisp fattoush salads, combining wonderfully smokey baba ganoush, and it has since evolved into a bustling spot for a quick bite with a steady stream of customers. It is one of Kuwait City's most comfortable restaurants.
View this post on Instagram
4. Dar Hamad
Dar Hamad draws inspiration from Kuwait's golden age of the 1970s to provide a genuine Kuwaiti experience. Hamad Alsaab, a local designer, has turned the restaurant into an architectural icon. The restaurant is located in a vast ancient home by the sea, which is owned by a Kuwaiti family, establishing it as a centuries-old landmark and making it one of Kuwait's most gorgeous eateries.
View this post on Instagram
5. Tatami
Tatami is a contemporary and minimalist Japanese restaurant in Kuwait City that serves beautifully presented sushi and sashimi as well as traditional Asian staples. Salmon teriyaki and black pepper beef rub shoulders with crisp prawn tempura and delicious crab buns. To round out the authentic Japanese eating experience, edamame beans, and matcha green tea are also on the menu.
View this post on Instagram