FIFA World Cup 2022's viewership benefits Qatar's economy
FIFA World Cup 2022 will benefit Qatar in many ways including its economy, tourism, employment rate and its viewership increased by 109% compared to the previous World Cup In Russia.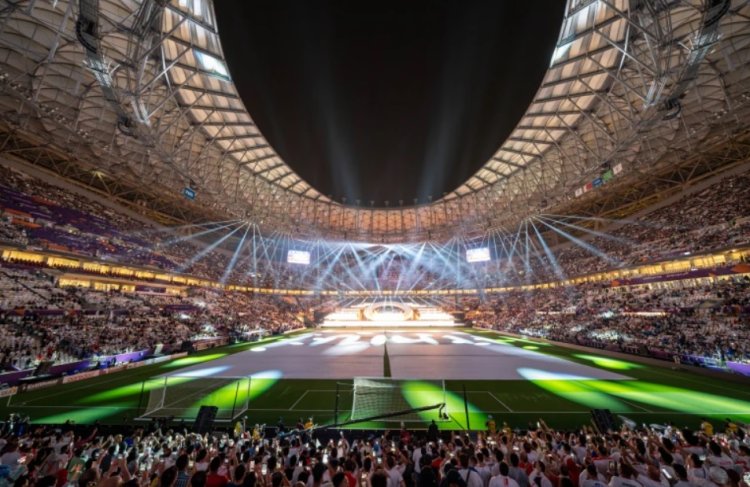 FIFA World Cup 2022 is the first ever World Cup happening in the Middle East and Arab region. It is a proud moment for Qatar to hold such a magnificient World Cup on a very big scale.
This World Cup's views went crazy this time where NBC sports reported its Average Minute Audience (AMA) to be a million. FIFA's President Gianni Infantino said that the 2022 World Cup is expected to have 5 billion viewers. This viewership and hype is making Qatar to become a spotlight these days. Everyone's eye is on Qatar and this will help Qatar in the long run. This World Cup is also important because of the fact that the two most popular legendary players Messi from Portugal and Ronaldo from Argentina are playing their last World Cups before their retirement and this is also why the viewship is so big.
Qatar has been planning for the World from so long. Seven stadiums were built with this intention and the whole infrastructure was made. This allowed alot of emplyoment rate to increase. More than 1.5 million new jobs were expected to begin in sectors like construction, real estate, and hospitality etc. In addition to that, Qatar's tourism will not only benfit in the short-term but a long-term effect will be seen with increase international profile which will increase foreign investment. Qatar also got a chance to show its ethnic values, cultures and traditions to the world.
All this have led to the promotion of the country as a whole which will benefit in the years to come. The hype of this World Cup can be judged by looking at this picture which went viral and is one of the most liked pictures on instagram showing Ronaldo and Messi playing chess on a Loius Vuitton chester.
View this post on Instagram