Fans excitement hypes up with the arrival of the first batch of FIFA World Cup stars to Qatar
We are almost hitting the FIFA World Cup 2022 and the fans are all boosted to know that the players have started entering Qatar with all their enthusiasm and spirit.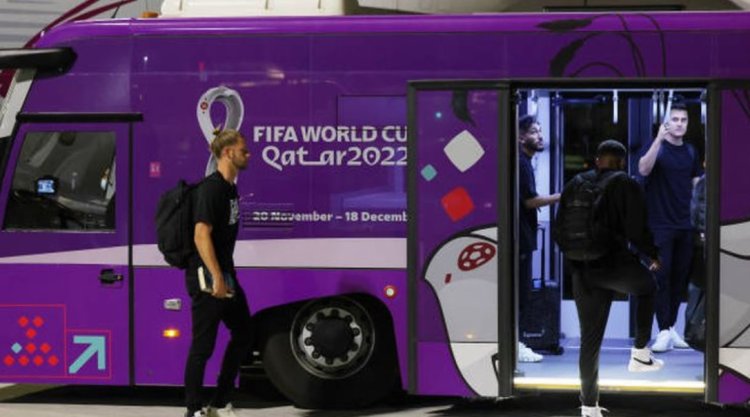 FIFA World Cup is one of the most widely viewed and most popular world championship to happen globally. People from all over the world impatiently wait to see their favorite teams win.
This year, the time has finally come when Qatar is finally receiving and welcoming the biggest stars onboard. One of the first players to enter Qatar is from the United States of America like Jesus Ferreira, Sean Johnson, Aaron Long, Jordan Morris, Walker Zimmerman, Kellyn Acosta, DeAndre Yedlin, Cristian Roldan and Shaq Moore.
U.S. Men's National Team head coach, Gregg Berhalter said:
"We are excited to take this group to compete in the 2022 FIFA World Cup,".
He was confident enough to present his 26 member team of players on behalf of USA who are competent enough to fight for themselves.
Secretary General of FIFA World Cup 2022™ LLC H.E. Hassan Al Thawadi was excited to welcome the first batch of stars in Qatar and said: "We also look forward to welcoming the remaining teams who will be arriving in Qatar in the coming days, as well as their many supporters, for what will be a vibrant celebration of the beautiful game."
The fans are getting excited and are following each and every move of the celebrity players through social media.
So, the wait is over, come and join the hype in Qatar and make yourself feel good!
Here is a reminder, 5 days to go:
View this post on Instagram