Emirates airbus A380 captivated more than 8000 visitor's attention at Bahrain International Airshow 2022
Double-deck jet airliner, A380 airbus caught people's attention towards it with thousands of visits and compliments during the two day Bahrain International Airshow (BIAS) 2022.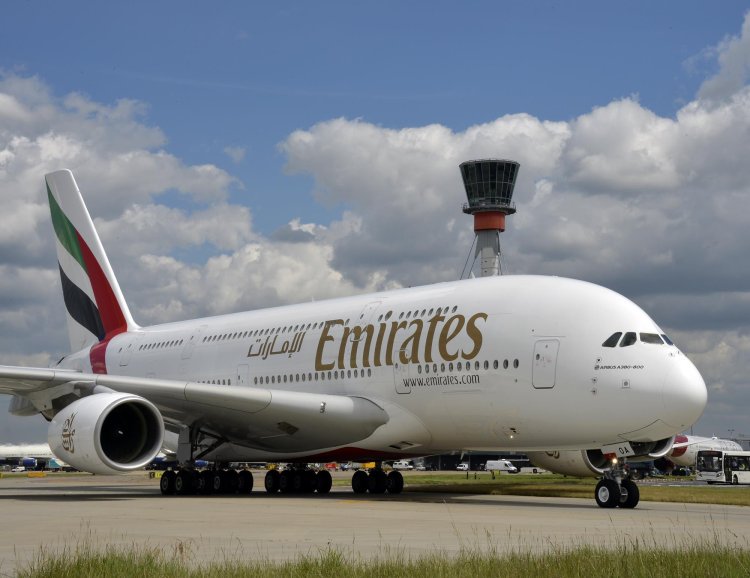 Emirates A380 airbus
Bahrain has been a platform for the airshow event from the past 10 years. Bahrain International Airshow is an event that connects the world's aerospace industry from all over the world. Different companies and airlines exhibit their aircrafts, their history and the facilities that they provide to the public. Moreover, this platform helps the companies to collaborate, share agreements and contracts for growth and networking.
Airbus A380:
A380 is the only full length double decker airbus with a capcity of 853 passengers that serves more than 20 countries with 4 class division within the aircraft, luxurious facilities and so on.
This year, Emirates A380 airbus was exhibited at BIAS and due to its unique and interesting chracteristics, thousands of people visited and witnessed its luxurious interior, seating, Screens and other facilities. The visitors also experieced their first class facilty like spa, dining and other amenities.
In addition to A380, a training craft Phenom 100EV was also displayed and have been visited by the enthusiasts.
Emirates and Gulf Air agreement:
Emirates and Gulf Air also signed an agreement through which Gulf air passengers can stay connected via Dubai to Emirates operator. Emirates have been serving Bahrain for more than two decades, and this agreement makes the bond even stronger between the two countries and the airlines.
Here is a glimpse of the show:
View this post on Instagram