Oman launches its first-ever electric car named MAYS
On Sunday evening, Mays Motors, one of the Oman Technology Fund's investments, unveiled its electric car, which is one of the Sultanate's growing Omani inventions.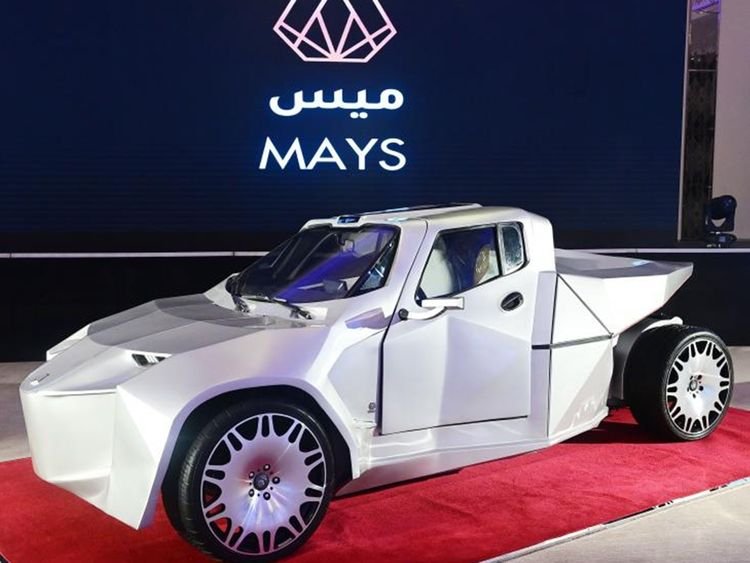 Mays Motors, a firm backed by the Oman Technology Fund, plans to build 300 automobiles in the first phase. The first 100 car reservations have been completed.
The automobile promises to go from zero to 100 kilometers per hour in 4.9 seconds, with a top speed of 280 kilometers per hour. It boasts a 500-kilometer range, a rear-wheel drivetrain, 14.5 cubic feet of storage, and a body made entirely of carbon fiber. A big dash with displays and controls, including door functions, is included in the two-seater. It has a 500-kilometer driving range and can be charged at home.
View this post on Instagram
Mays Motors' electric automobile, according to Zaabi, represents the start of a new and promising sector in the Sultanate. "We have a staff with more than 15 years of expertise in the automotive sector, and we're providing the Sultanate the chance to build the first factory for the electronic vehicle industry."
"We are happy to present Oman's first electric automobile – Mays iE1 – today," said Haider bin Adnan Al Zaabi, co-founder of Mays Motors. The company employs designers who have previously worked for Tesla, BMW, Maserati, and Porsche. These firms' ideas are also implemented into their factory and production procedures.