Founders Of Doctori App Secure A Place In The Forbes Middle East 30 Under 30 List
Doctori application founders Ahmed Alawadhi and Ahmed Mahmood get listed in the Forbes 30 Under 30 list for their priceless contribution to the medical industry by introducing a round the clock doctor service.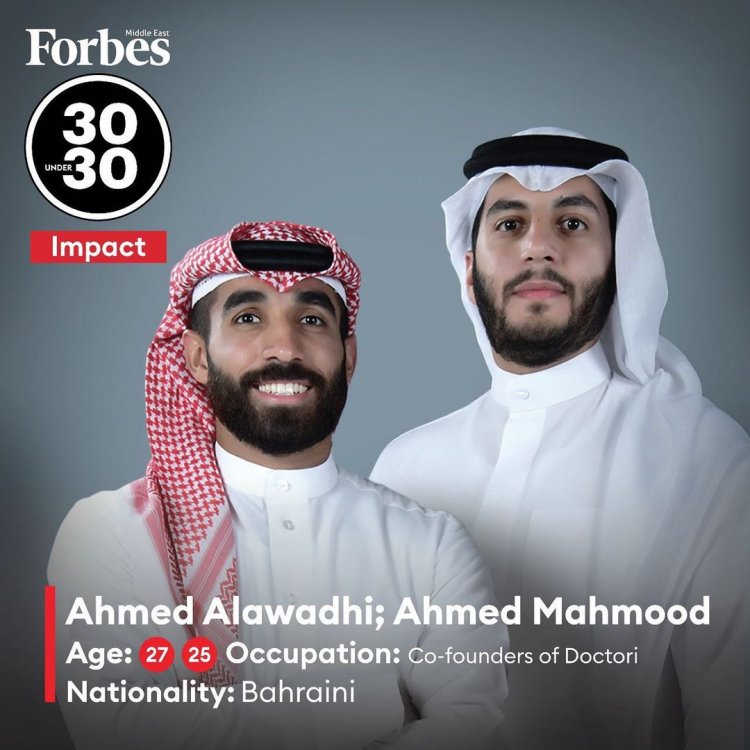 Image Courtesy: @forbesmiddleeast (official Instagram page)
The recent times have seen the world severely hit medically due to the pandemic. The superheroes in this situation were undoubtedly the medical industry personnel who were working day and night to serve the public. They deserve to receive all accolades from awarding organizations for their humanity. Forbes Middle East has done just that by awarding a revolutionary project based in the Gulf.
It is an honour for the Kingdom of Bahrain to have birthed visionaries in the likes of Ahmed Alawadhi and Ahmed Mahmood who launched one of a kind Doctori application that provides a 24/7 opportunity for people to get in touch with doctors virtually. It is also Bahrain's first licensed telemedicine app and is launched in Saudi Arabia and Kuwait and envisions to expland in Pakistan and India by next year.
View this post on Instagram
Download this award winning app and you can be relieved of your stress to wait until you get a consultation.