Bahrain is hosting the first-ever Mixed Martial Arts Super Cup in March
The International MMA Federation and KHK SPORTS host an annual tournament called the MMA Super Cup, which is contested by the top six countries in the IMMAF global rankings. This year, it will be held in Bahrain from March 7 to 12.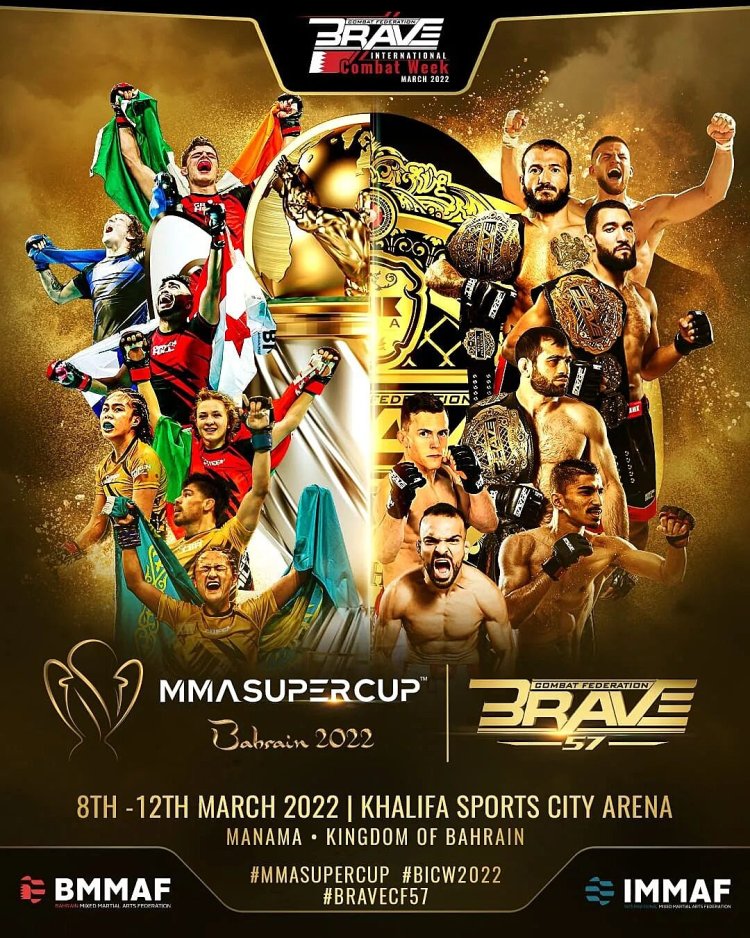 The conference
KHK Sports CEO and BRAVE CF President Mohammed Shahid, IMMAF President Kerrith Brown, and Bahrain MMA Federation President Mohammed Qamber conducted a press conference at the Wyndham Garden Hotel in Manama to announce the beginning of BICW 2022.
View this post on Instagram
About MMA Super Cup
The MMA Super Cup is a new league organized by KHK Sports, BRAVE CF, the International Mixed Martial Arts Federation (IMMAF), and the Bahrain Mixed Martial Arts Federation (BMMAF), featuring eight teams competing for the title of the best nation in the world and the largest prize pool ever paid in an amateur MMA tournament.
After the IMMA Global Championships, teams must be rated in the Top 6 in the IMMAF senior world rankings to qualify for the MMA Super Cup, this time being Russia, Ukraine, Bahrain, Kazakhstan, Ireland, and Tajikistan. Ranking points earned at IMMAF continental and global championship tournaments are awarded to the top-ranked teams to see who the finest amateur MMA team is. In the knockout competition bracket, the team will be joined by two wildcards, the Balkan Champions, and the Arab Champions.
MMA & Bahrain
The MMA Super Cup is the next milestone in His Highness Shaikh Khaled bin Hamad al-mission Khalifa's to restructure the MMA sector, transforming it from an event company to a sports business with a new model and worldwide regulation and control.
The event details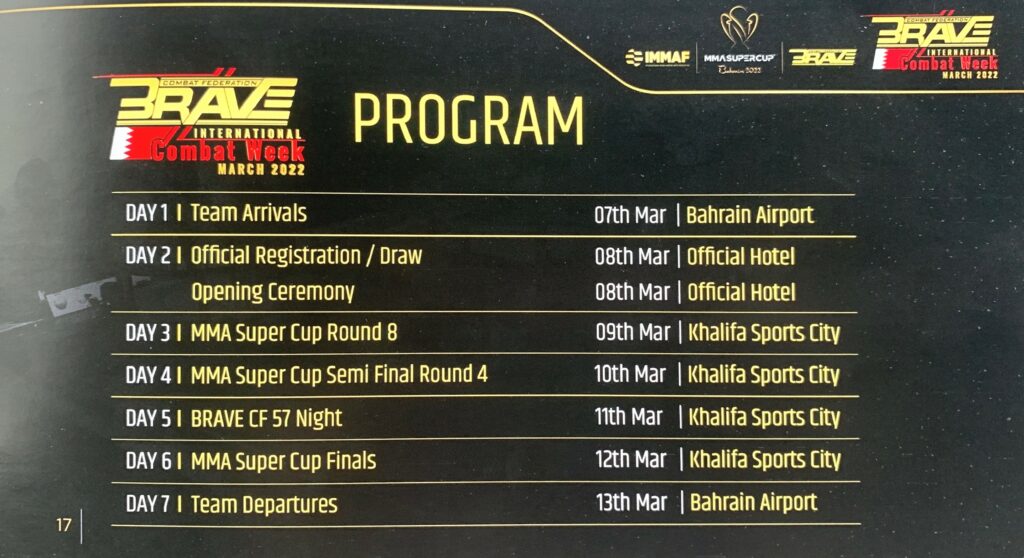 We can't wait to see this live happening in Bahrain!!!