From friendship to love, story of Kaajal Vashisht's music video, 'Oh Mere Saathi'
Actress Kaajal Vashisht dedicates her music video 'Oh Mere Saathi' to her best friend who has been, according to her, an amazing 'saathi' over the years.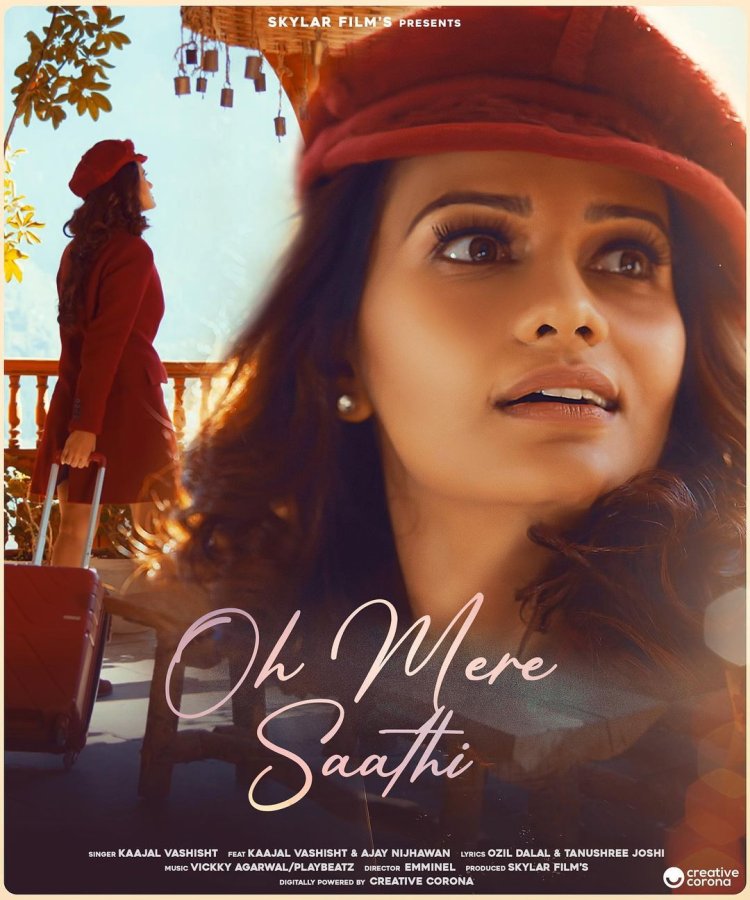 Image source: @kaajalvashisht
Social media has always been a welcoming platform to all the talented people and with stars like Kaajal Vashisht, it definitely creates a strong game!
Kaajal's new music video has made her fans proud with yet another amazing project ''Oh Mere Saathi', where a huge crowd is observed loving the release. The song portrays friendship with emotions resulting in love. The story context relates to the trip of a vlogger who comes across a boy, becomes friends, and splendidly falls in love. Kaajal relates the story to her best friend Sudipta, showing an example that love cannot only be 'romantic', instead it can be with a friend, animal, or anyone else. Kaajal's love Sudipta has always been with her in every difficulty, and this is the reason why she values and loves her.
View this post on Instagram
In a recent interview, Kaajal has found acting in an action movie being revealed in 2022, with a character that she hasn't played all her life. The actress further describes herself going to the extent of chopping her hair twice for the new project release. Kaajal uses all her acting, singing, and dancing skills as her forms of expression as she states them under the same umbrella. We're waiting for the exciting new project release of Kaajal Vashisht's and are you as well? We're sure, yes!
Kaajal's friendship is goals as who doesn't like to have someone this close in life, no one for sure!