Imran Abbas & Ameesha Patel Electirfying chemistry storms the social media
Viral song video does it all for making the couple viral on internet.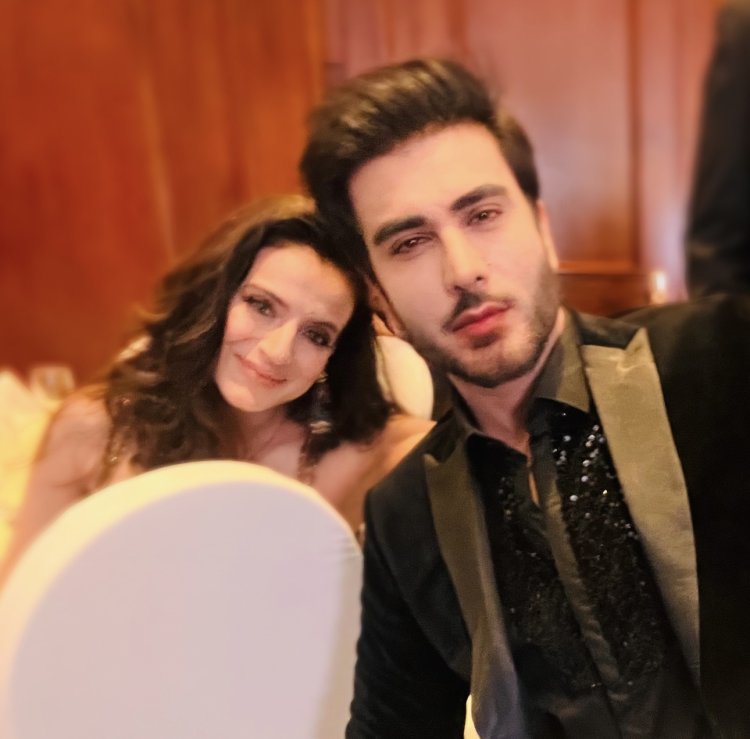 Imran Abbas and Ameesha Patel viral chemistry has been talk of the town lately since the social media awards happened last month in Bahrain. The couple shot a song from ameesha's hit bollywood number and it went like a viral sensation hit all over the internet in bahrain , india and pakistan. Audiences loved the chemistry of the couple as both looked good together.
Talking to gulf good news , Couple hinted as both of them might sign a movie together very soon. If this seems to be real , we can see both igniting the screen waves very soon. Ameesha patel will be seen very soon in the upcoming bollywood movie Gadar 2 opposite Sunny Deol and we all are excited to see the sequel to the blockbuster movie Gadar. Imran Abbas will be seen in upcoming tv play with the lead actress of Pakistan Neelam Muneer.
Imran also sang a song for Ameesha on the stage of bahrain social media awards and audience applauded his voice. Ameesha Patel came first time live on social media with Imran Abbas and fans loved it all over.
On dating rumours with Imran , Ameesha said that he is a very good friend and nothing more.
Lets wish the lead couple of Imran and Ameesha all the best with their careers and we just hope to see them together on screen with their sizzling chemistry.