Forest Fires Showcased in Abha Art Exhibition
An art exhibition in Jeddah, titled "Find Me Through the Fog" highlights the crises of the forest fires in Abha took place in 2020 through the work of eight local artists. This exhibition opened on 19th March and runs until 9th April 2022 in Al-Muftaha Village in Abha.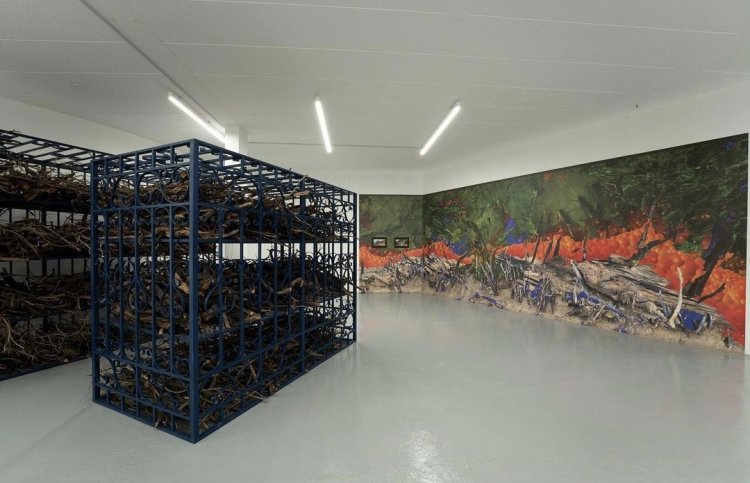 The exhibition is part of the Visual Arts Commission's efforts to provide local artists with a platform to illuminate the natural challenges surrounding the forest environment, with the aim of raising awareness about the effects of fire, and the importance of forest conservation efforts in the region
The Exhibition showcases different aspects of the forest ecosystem, and the outcome of the fires.
The fire destroyed more than 4.7 million square meters before being controlled by the Saudi Civil Defense. Tens of thousands of evergreen trees, some of which were over 50 years old, were destroyed.
In his work presented at the exhibition, Al-Ahmad said: "I have tried to establish, or practice outdoor, related agricultural, agricultural engineering or garden processes, and have included myself as part of helping trees recover faster.
The exhibition includes the work from the talented artists:Reem Al-Nasser, Mohammed Al-Faraj, Fahad bin Nayef, Aziz Jamal, Alaa Tarbzouni, Ayman Zedani and Saeed Gabaan. It also includes children's digital catalog designed by local artist Sara Abdu.
View this post on Instagram