Three fine dining restaurants have just inaugurated yesterday in Al Khobar, Saudi Arabia
The three unique eateries, all having launched yesterday, are now available to visitors providing the perfect fine dining experience in Khobar.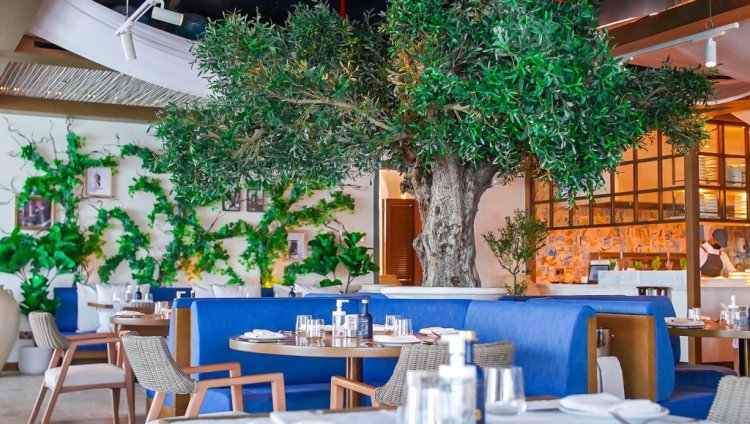 Nozomi
Nozomi, an award-winning restaurant that initially debuted in Knightsbridge, London, in 2004, is one of the eateries. The fine-dining restaurant later opened a location in Riyadh, the Kingdom's capital, and is presently set to open a location in Al Khobar's Al Matal Complex.
Nozomi serves Japanese cuisine with French undertones, with a distinct menu available at the Al Khobar location.
View this post on Instagram
Hellenika
Hellenika is a restaurant dedicated to preserving traditional Greek culture, with a Mediterranean essence reflected in the restaurant's architecture and menu selections, which include fresh market and home-style cooking.
View this post on Instagram
Belgravian Brasserie
Finally, Belgravian Brasserie pays tribute to the classic art deco brasseries that dotted France in the 1920s. Authentic French dishes, a gourmet meat parlour, seafood platters, and current flavors influenced by French cookery are all on the menu.
View this post on Instagram
The Cavadore company is launching Nozomi, a restaurant developed by Marios George, as well as Hellenika, a Greek restaurant, and Belgravian Brasserie. On the same day, February 20, all three restaurants have opened.
"It's an honor to share Mohammad Saad Al Moajil's vision of bringing three magnificent and unique fine dining experiences to Al Khobar, and it ranks as the most exciting adventure I've had the privilege to be a part of in my 40 years as a restaurateur," Marios George, the Cavadore group's founder, said in a statement.